Flexible Housing Self-Adhesive Blind Spot Camera
Simplify lane changing and say goodbye to dangerous blind spots with this versatile, durable blind spot camera. Simply mount to any side mirror, and eliminate dangerous blind spots while changing lanes.

$119.00
Blind spots can be a recipe for disaster, and there are always places your rearview and sideview mirrors just can't reach. This versatile blind spot camera is fully self-adhesive, making it a cinch to install. Stop worrying about unseen obstacles, and gain a clearer view of your surroundings than ever before.
Mount under side view mirrors for lane change assistance. The cameras can be triggered on by turn signals, making lane changing safer, no twisting and turning required. The angle of the camera is specifically designed to eliminate the side blind spots, but not display too much information that can be seen with your peripheral vision, which could cause vertigo.
The mounting style delivers endless possibilities. Use for on and off road vehicles, or boats.
Key Features:
Sensor Type: 1/4" CMOS

Min. illumination (LUX): 0.1

Viewing Angle: 80°

Water/debris-proof Rating: IP67

Parking Lines: Selectable

Image (Mirrored/Non-mirrored): Selectable

---
Professional installation by an authorized EchoMaster dealer recommended.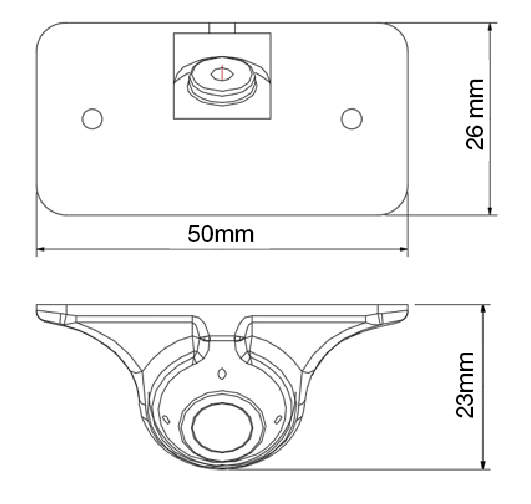 PCAM-BS1 Echomaster Manual