TERRAINVIEW UNDERBODY UNIVERSAL 4-CAMERA KIT WITH DVR
Get the most extensive view of what is around, and under, your vehicle when off-roading to avoid damage with a quad-view camera system

$599.00
Get an amazing view of the terrain around your Jeep. Rock Crawler, or Overlander, and capture it on DVR with TerrainView from Echomaster! Add 4 cameras to any vehicle with a single video input. View 1, 2, 3 or all 4 cameras at once on your existing display.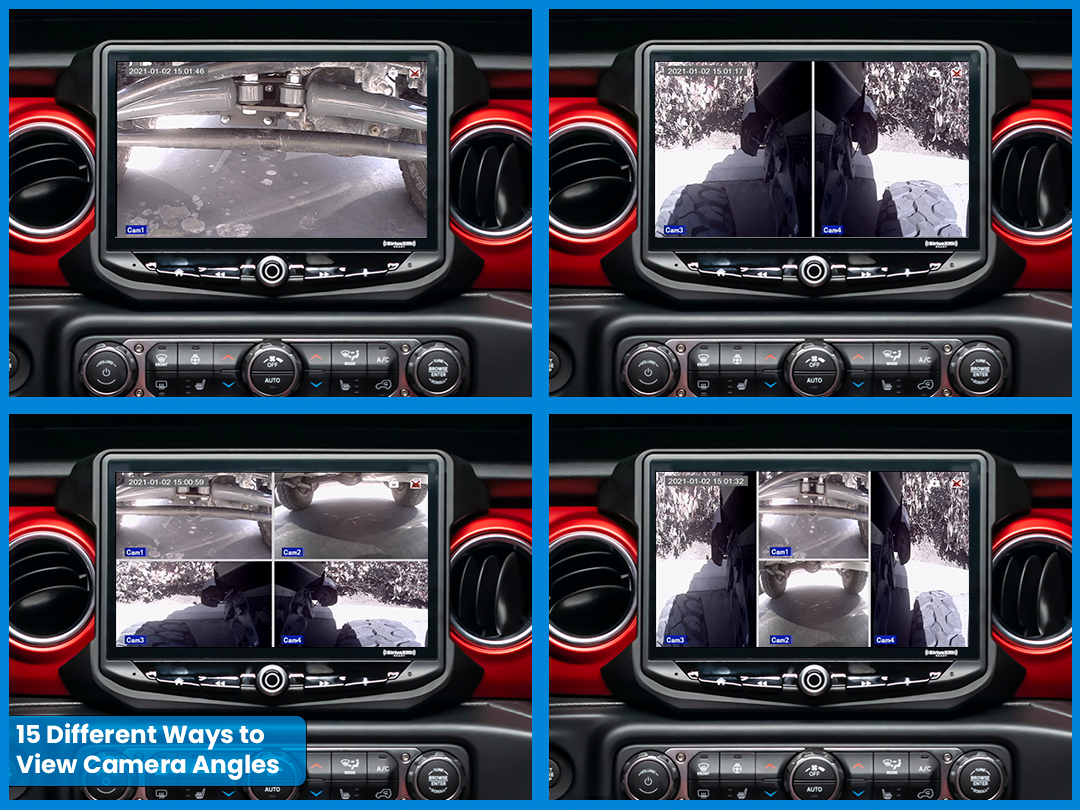 INCREASED VISIBILITY
Get an unobstructed view of what's around and under your vehicle from 4 different angles
15 VIEWING OPTIONS
Access any specific camera. Or see a split-screen view of multiple cameras simultaneously
EASY TO CONNECT
5-pin plugs replace more complicated wiring, simplifying installation
BUILT-IN DVR
Automatically capture your adventures from all 4 cameras on a micro sd card (not included)
DURABLE
Trail-ready IP67-rated camera is ready to withstand the harsh elements.
3-YEAR CAMERA WARRANTY
Provides peace of mind
ADDITIONAL FEATURES
Wired remote control button Toggle through all 15 available view combinations by clicking the button
Wireless remote control Wireless IR remote provides access to a specific camera or cameras
Direct camera access 12-volt trigger wires are provided for each of the 4 cameras. Wire these to your existing switches, or add any switches, and directly access any camera at any time
Turn-signal activation Connect the direct access trigger wires to your turn signals to activate a side-view camera when using your turn signal
TECHNICAL SPECS
• Video output options:
• CVBS output at 648 x 488
• AHD output at 1280 x 720
• Camera viewing angle 170 degrees
• Sensor type 1/4" CMOS
• All cameras equipped with infrared LEDs for low light situations
• Water/debris resistance rating IP67
• Mirror option (selectable using DIP switch)
• v1.0 Supports up to 128GB Micro SD Card (not included)
• v2.0 128GB USB thumb drive
• 3-Year warranty on cameras, 1-year on video multiplexer
WHAT'S IN THE BOX* (v1.0 only)
• 4x IP67-Rated cameras
• 1 AVS21 video switcher
• 1 Video multiplexer with built-in DVR
• 4 Camera connection harnesses
• 4 Camera extension cables
• Wireless remote control
• Wired remote control
• Zip ties
• Manual
• Warranty card
* MICRO SD Card Not Included (Class 10 SD card required) version 1.0 only
WHAT'S IN THE BOX* (v2.0 only)
• 4x IP67-Rated cameras
• 1 AVS21 video switcher
• 1 Video multiplexer with built-in DVR
• 4 Camera connection harnesses
• 4 Camera extension cables
• Wireless remote control
• Wired remote control
• USB extention
• RCA cable
• Zip ties
• Manual
• Warranty card
* 128GB USB thumb drive not available for v2.0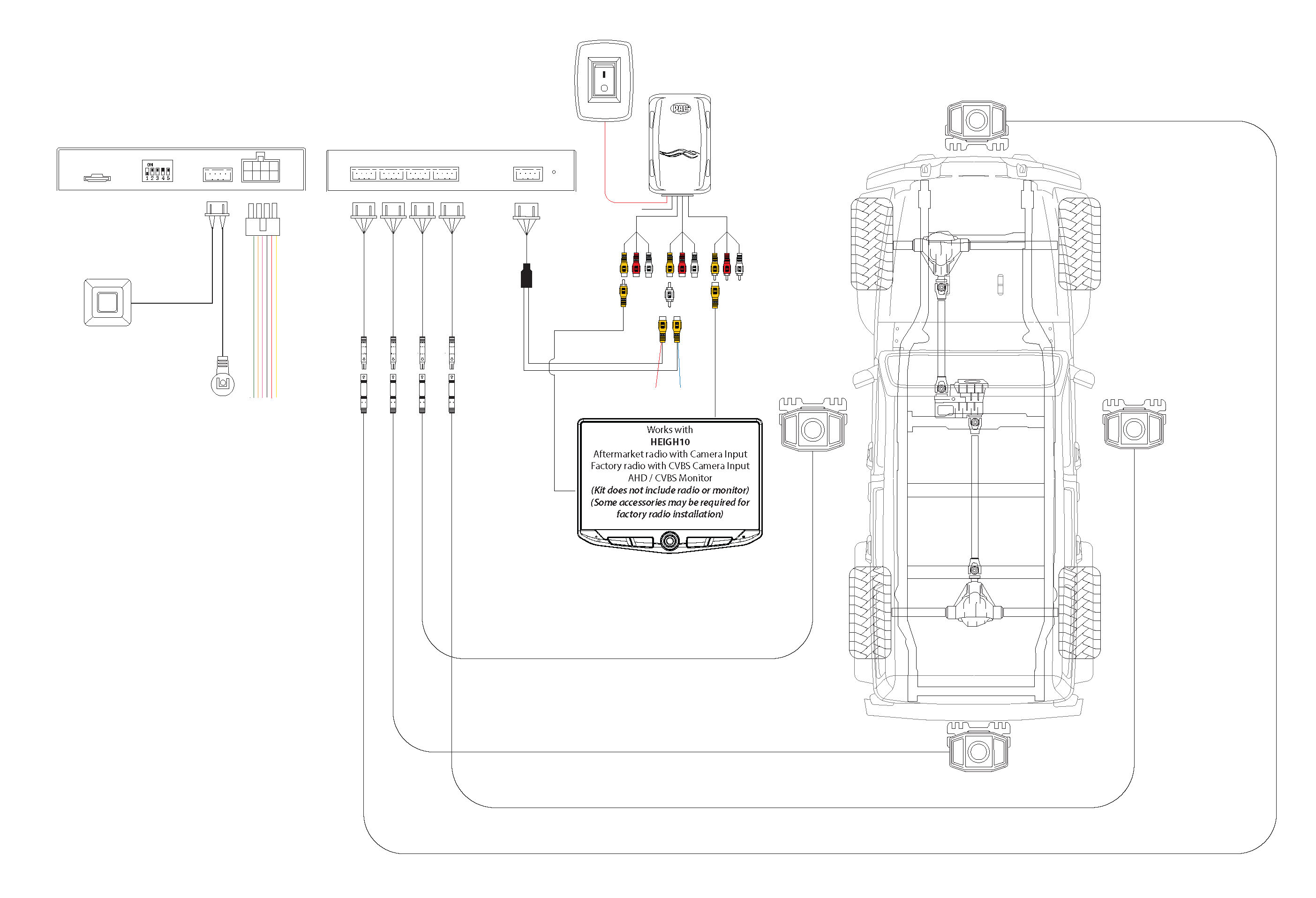 Owners Manual with SD Card Slot

Owners Manual with USB Port